Slide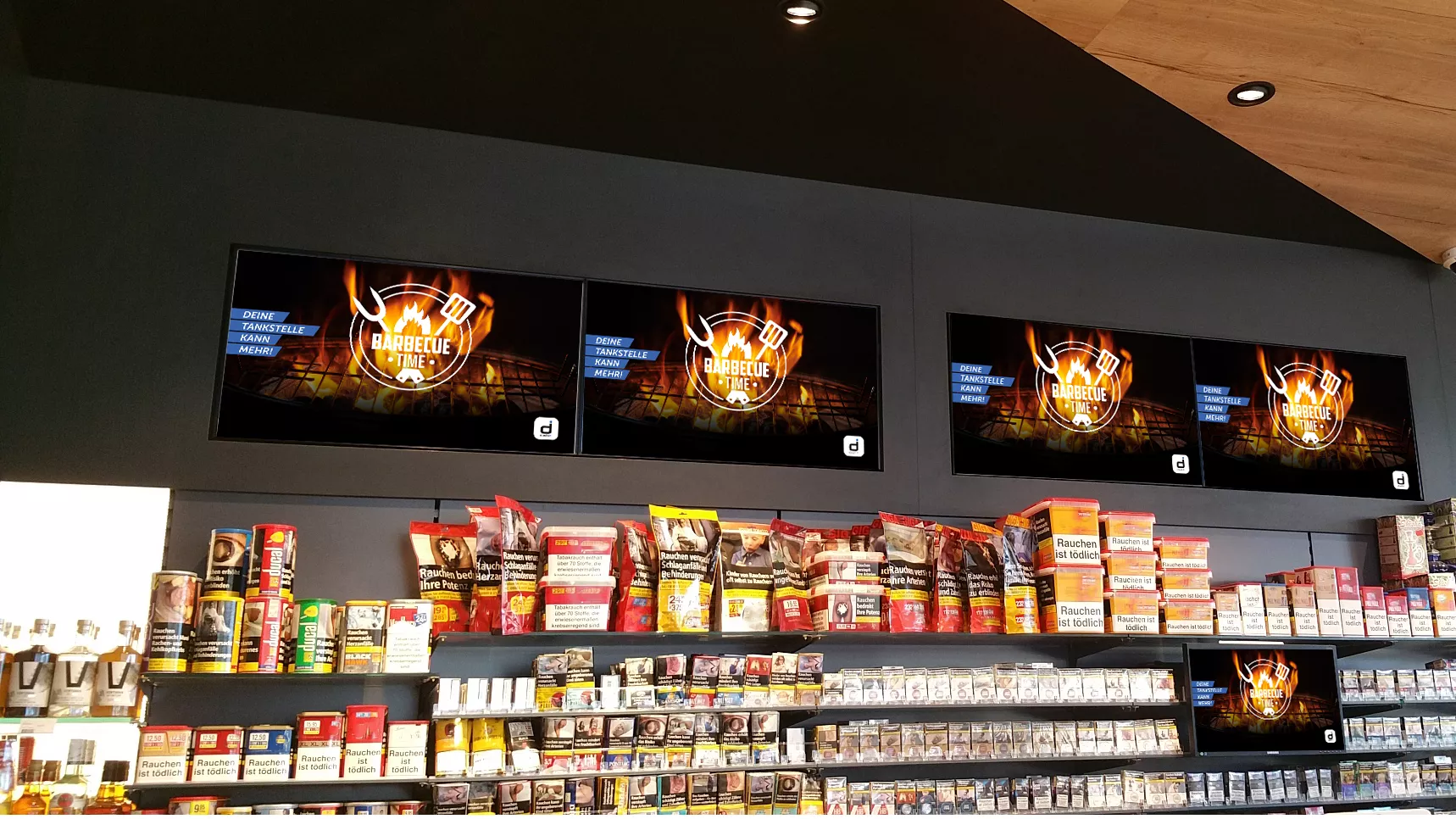 MAXIMUM

VISIBILITY


IN YOUR TARGET GROUP
dooh-it is the next revolution coming from PWM. "Digital Out Of Home" brings your gas station into the digital future. It simultaneously revolutionizes customer communication and opens up an additional source of revenue. In the first step, dooh-it offers a content management system to display digital advertising content on any screens at the fuel station: Faster, less complicated and more customer-oriented than ever before.  
Innovative high-end screens ensure maximum attention of your clientele using moving images. In a waiting situation, your target group is particularly receptive to inspiration and incentive to buy. 
Looking for more information?
YOUR 
dooh-it 
TEAM IS HERE FOR YOU.
Whether you are interested in joining as a location partner or you would like a general consultation- we are your partner!

NOT YET ANY IDEA FOR

THE PROPER ADVERTISING? 
HERE IS YOUR MEDIA TOOL BOX FEATURING INDUSTRY SPECIFIC DATABASE CONTENT.

As a dooh-it customer, you can access adworkX, the first database specific to our industry. Individualized offers, with professional design, custom-fit for the gas station. Cost-effective, efficient and in real time.  
YOU HAVE 

GREAT IDEAS

 BUT LACK TIME?
NO PROBLEM!
Whether you are looking for employees, want to promote a current menu or want to bring in regional events: Use our professional CREATIVE SERVICE from dooh-it.

Unser Kreativ-Team sprüht vor Ideen und freut sich darauf, Werbung hochprofessionell auf jeden Bildschirm zu bringen. Werbung, die auffällt und bei Ihrer Zielgruppe im Gedächtnis bleibt. Egal ob Anzeigen oder ganze Kampagnen: Individuel zugeschnitten. 
© 2023, PWM GmbH & Co. KG