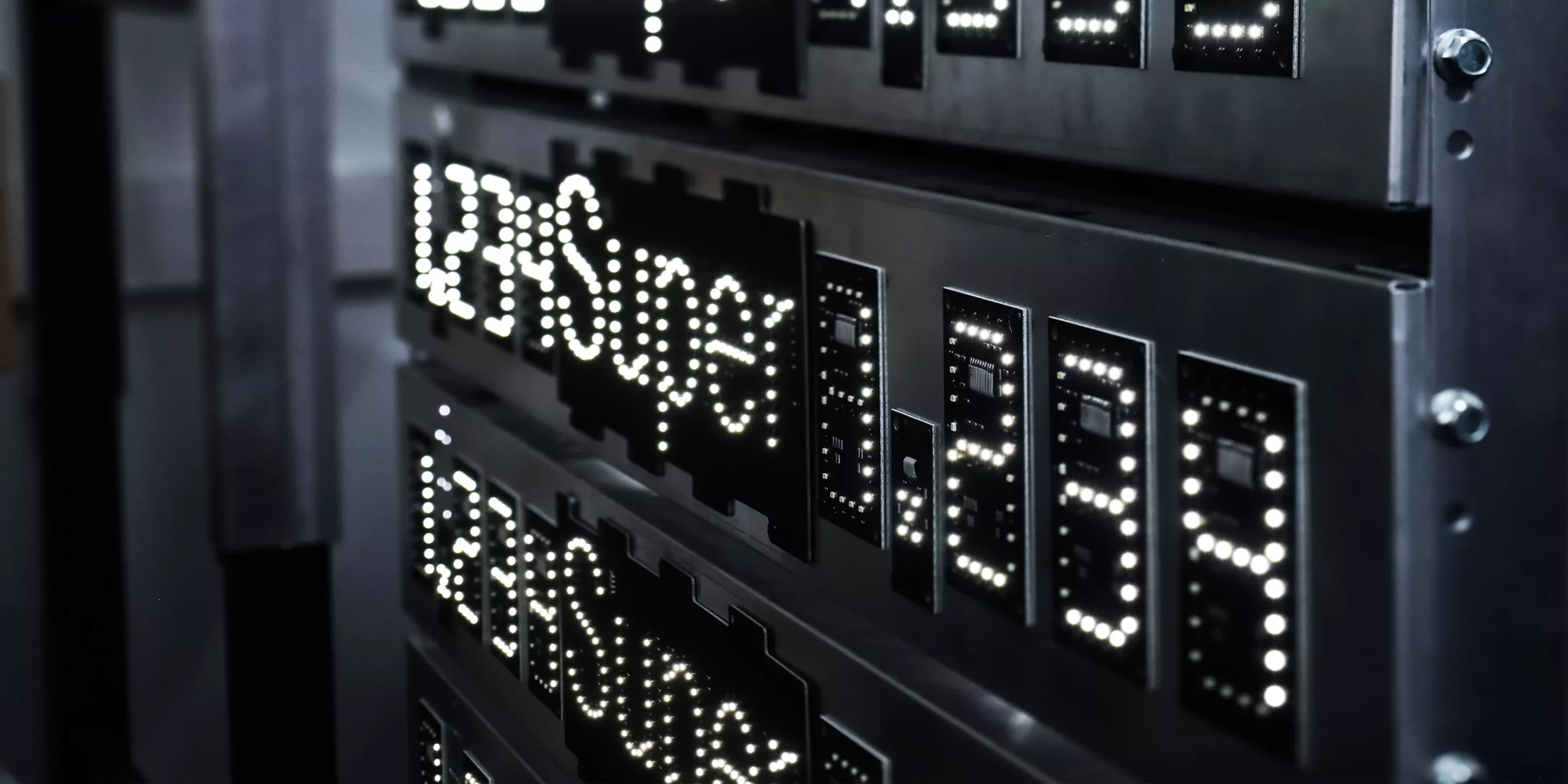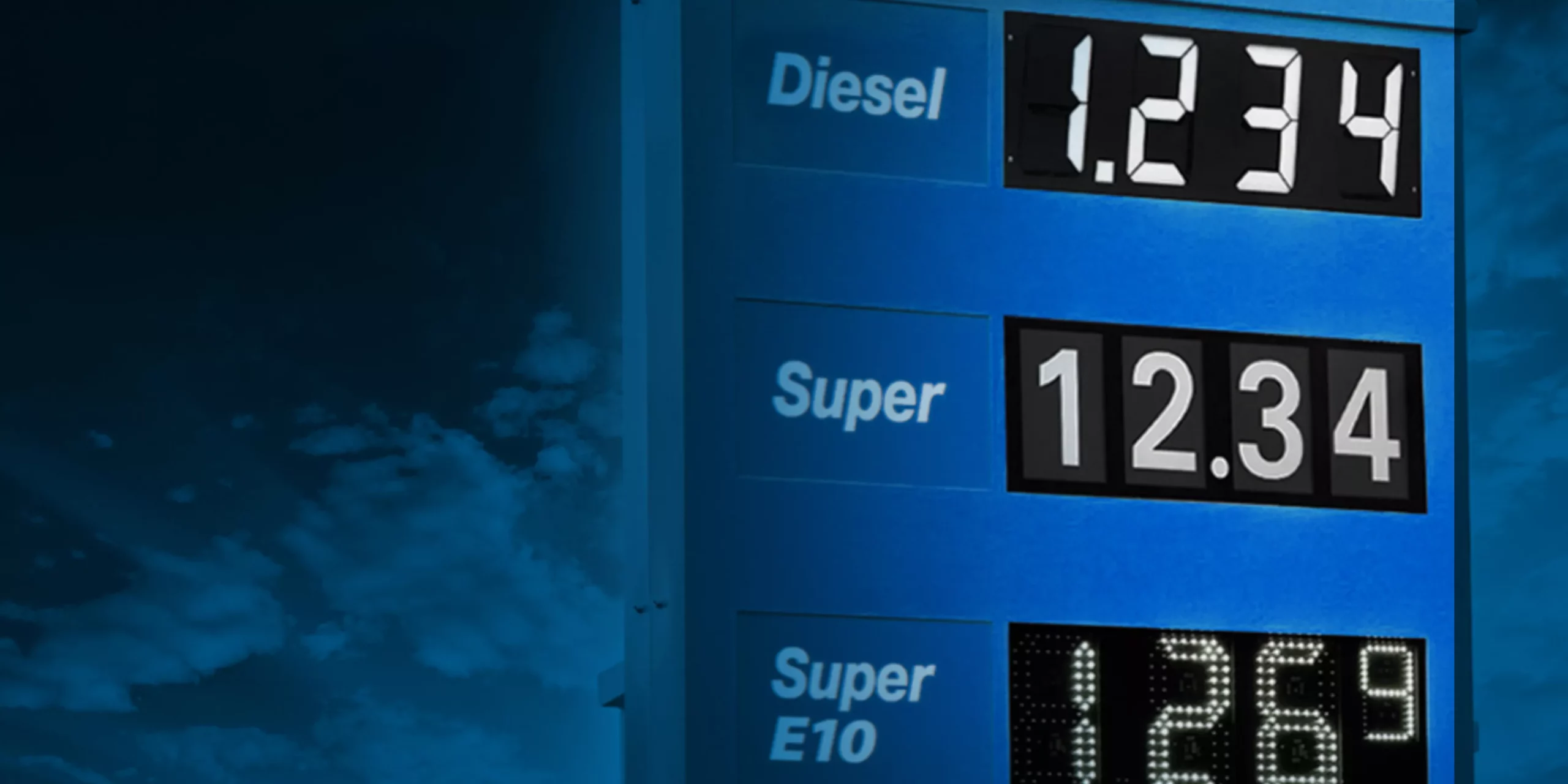 EBM_SED-LED-Titel-3543x1772
PWM is the only supplier in the market to offer all marketable digit technologies for price displays. No matter which technology you prefer or need for your corporate design, we have the solution for your fuel station.
INNOVATIVE SMD-LED TECHNOLOGY
PWM's SMD LED digit technology combines form and function and guarantees IP67 through a special robotic coating process that seals the digits. Our LEDs are thus protected from weather, shock and corrosion, and can withstand extreme climatic conditions.  
With this price display technology, form is in no way inferior to function. It combines luminosity with efficient signal effect and modern design. The display automatically adjusts to the ambient brightness and regulates itself. The PWM SMD LED is especially energy-saving with a long lifetime.
Of course, product names can also be displayed with SMD LED.
IP 67 PROTECTION
ROBOT-ASSISTED 
MOULDING TECHNOLOGY
HIGH TEMPERATURE AND 
WEATHER RESISTANCE
VARIANTS 7,13, MULTI-SEGMENTS
SINGLE-ROW AND MULTI-ROW
WHITE/RED/YELLOW/ORANGE/GREEN
GOOD READABILITY DUE TO AUTOMATIC 256-LEVEL BRIGHTNESS ADJUSTMENT
MODULAR SYSTEM
SIMPLE UPGRADING/RETROFITTING
EXCHANGE OF INDIVIDUAL DIGITS
PROTECTION SYSTEM
HEAT AND OVERVOLTAGE
INTEGRATED TEMPERATURE CONTROL
SUCCESS NON STOP
Roller Blind TECHNOLOGIE
Roller blind is the perfect technology when it comes to implementing individual design ideas or corporate identity. The choice of typeface and colors is absolutely free. 
ROLLER BLIND 
DIGIT TECHNOLOGY
HIGH TEMPERATURE AND 
WEATHER RESISTANCE
FREE CHOICE OF COLOURS (RAL)
MINIMAL POWER CONSUMPTION
CONSISTENT CLASSIC
SEGMENT TECHNOLOGY
Segment displays were the most important innovation on the way to modern electronic price displays, and PWM was a pioneer. These electromagnetic segment digits convince with their resistance and robustness against low and high temperatures, as well as with a very low power consumption, since the system only needs energy during price adjustments.
It is available in many color combinations and your segment display is easily readable by day and night.
HIGH TEMPERATURE AND 
WEATHER RESISTANCE
FREE CHOICE OF COLOURS (RAL)
MINIMAL POWER CONSUMPTION
ELECTROMAGNETIC CONTROL
MINIMAL POWER CONSUMPTION
ELECTROMAGNETIC CONTROL
© 2023, PWM GmbH & Co. KG